Open Source AI: Projects, Insights, and Trends
The Linux Foundation surveyed 16 popular open source AI projects – looking in depth at their histories, codebases, and GitHub contributions. Our conclusion? Building the right community around your open source AI project is critical to its success. Here's why:
Incubators work. We identify several examples of projects that have benefited dramatically from joining an incubator.
Community governance matters. Open source projects with more diverse contributor patterns last longer and are more likely to survive when a major contributor changes strategy.
Consolidation is happening. We discuss several examples of projects that have halted, or may halt, development as contributors flock to other competing projects.
If you're involved with open source AI, you'll want to read this ebook. Download now to learn more about the most successful open source AI projects, and how to build your own community successfully.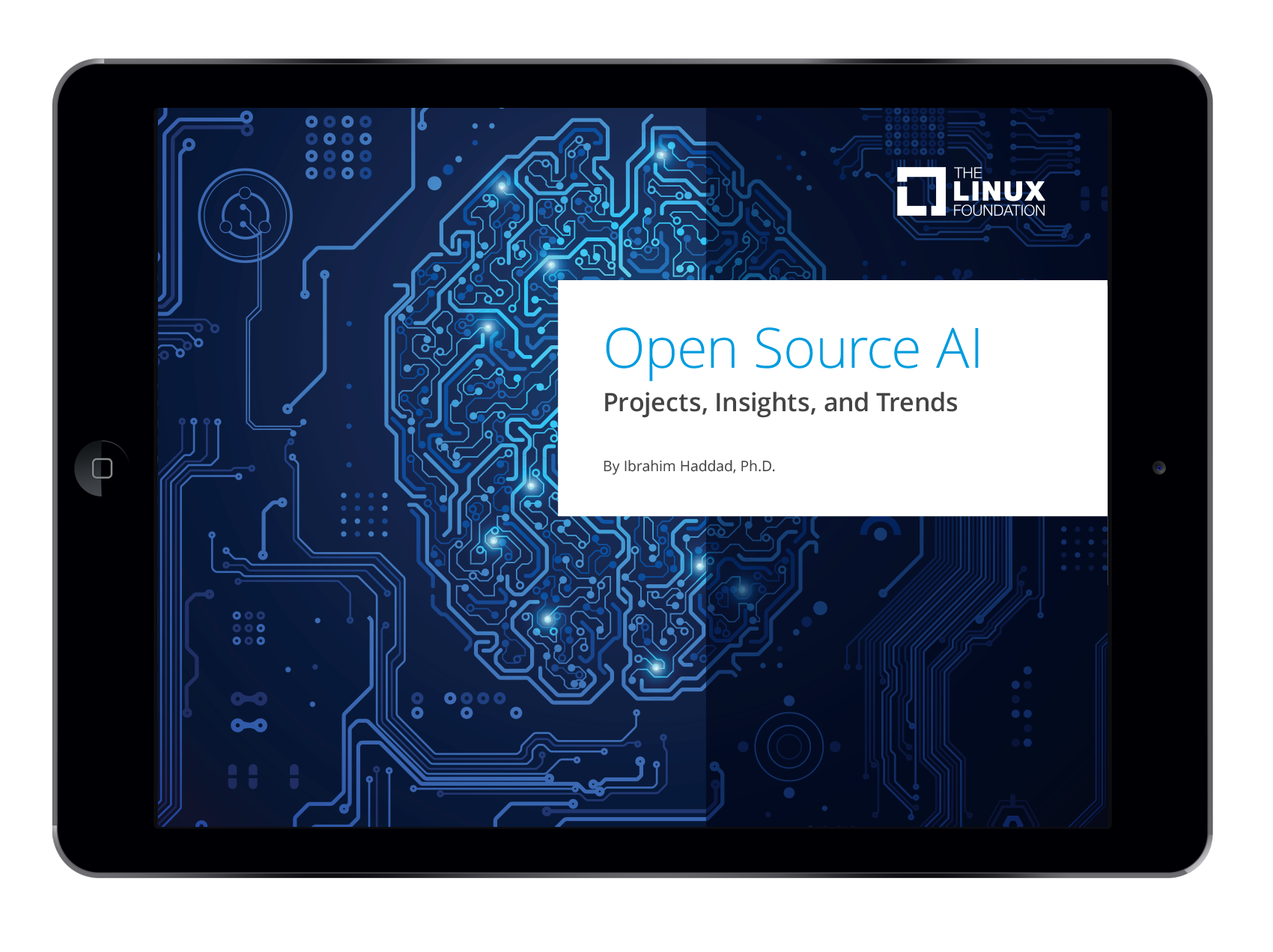 Download the Full 100+ Page Ebook

Founded in 2000, the Linux Foundation is supported by more than 1,000 members and is the world's leading home for collaboration on open source software, open standards, open data, and open hardware. Linux Foundation's projects are critical to the world's infrastructure including Linux, Kubernetes, Node.js, and more. The Linux Foundation's methodology focuses on leveraging best practices and addressing the needs of contributors, users and solution providers to create sustainable models for open collaboration. For more information, please visit us at linuxfoundation.org.

Latest posts by The Linux Foundation (see all)