Open Source Talent in Demand,
With Linux Back on Top
Read the results from our survey of 750+ hiring managers, and 6,500 open source professionals
Wealth of Opportunities for Skilled Open Source Professionals
Developed in partnership with Dice, we share the latest trends in open source careers, which skills are in demand, what motivates open source job seekers, and how employers can attract and retain top talent.
Key Findings
Hiring open source talent is a priority for 83% of hiring managers, an increase from 76% in 2017.
Linux is back on top as the most in-demand open source skill category, making it required knowledge for most entry-level open source careers.
Containers are rapidly growing in popularity and importance, with 57% of hiring managers seeking that expertise, up from only 27% last year.
There's a gulf between the views of hiring managers and IT pros on the effectiveness of efforts to improve diversity in the industry.
Hiring managers are moving away from hiring outside consultants, and opting to train existing employees on new open source technologies and help them gain certifications.
Share your learnings and comments on the Open Source Jobs Report by using the hashtag #OSSJobs.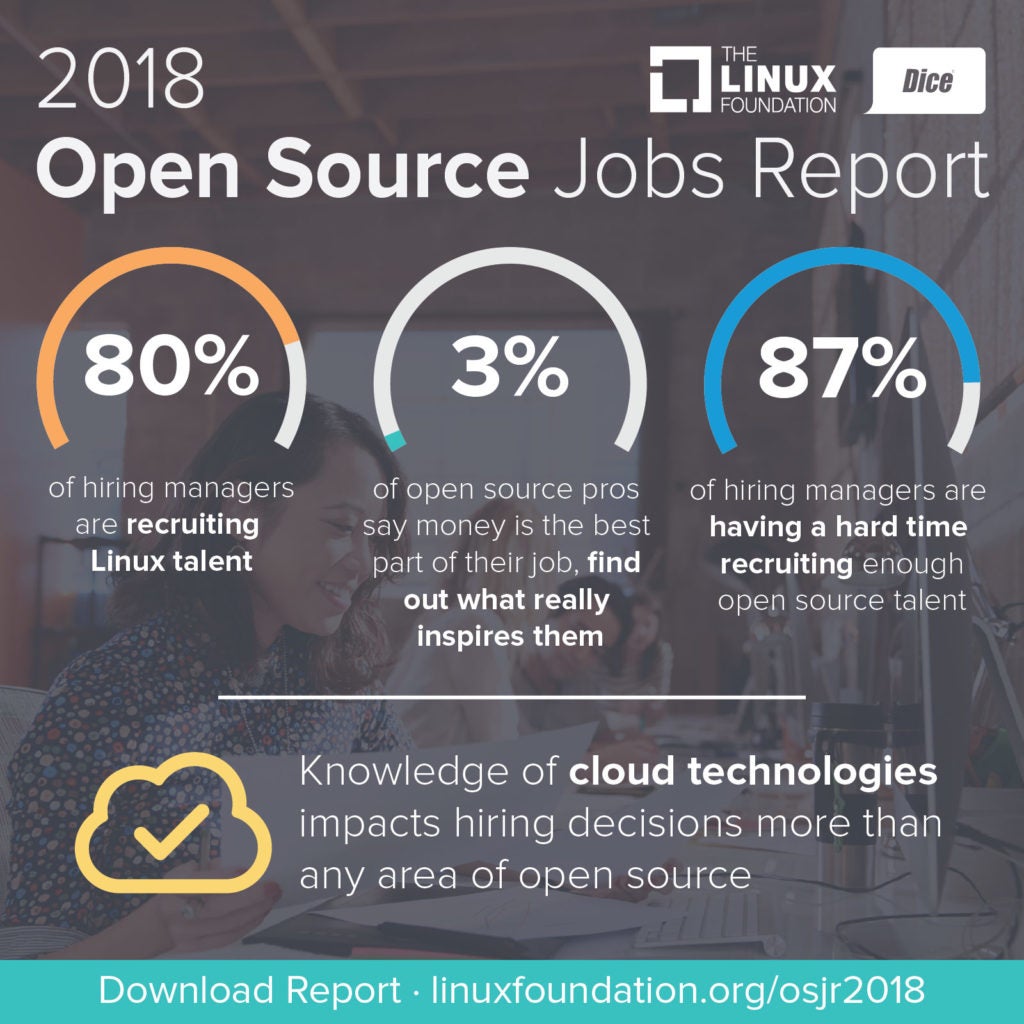 Download Report

Founded in 2000, the Linux Foundation is supported by more than 1,000 members and is the world's leading home for collaboration on open source software, open standards, open data, and open hardware. Linux Foundation's projects are critical to the world's infrastructure including Linux, Kubernetes, Node.js, and more. The Linux Foundation's methodology focuses on leveraging best practices and addressing the needs of contributors, users and solution providers to create sustainable models for open collaboration. For more information, please visit us at linuxfoundation.org.

Latest posts by The Linux Foundation (see all)