Fostering an Open Environment for Developers in a Regulated Industry
Wednesday, October 7, 2020
12:00 – 12:50 pm PST
Learn how to determine which software projects to launch, how to connect them with the overarching technology strategy, actively participate in open source communities, and foster partnerships with foundations – all while meeting regulatory requirements.
Speakers:
John Mark Walker, Director of the Open Source Program Office and Darien Ford, Sr. Director of Software Engineering, Capital One
Learn More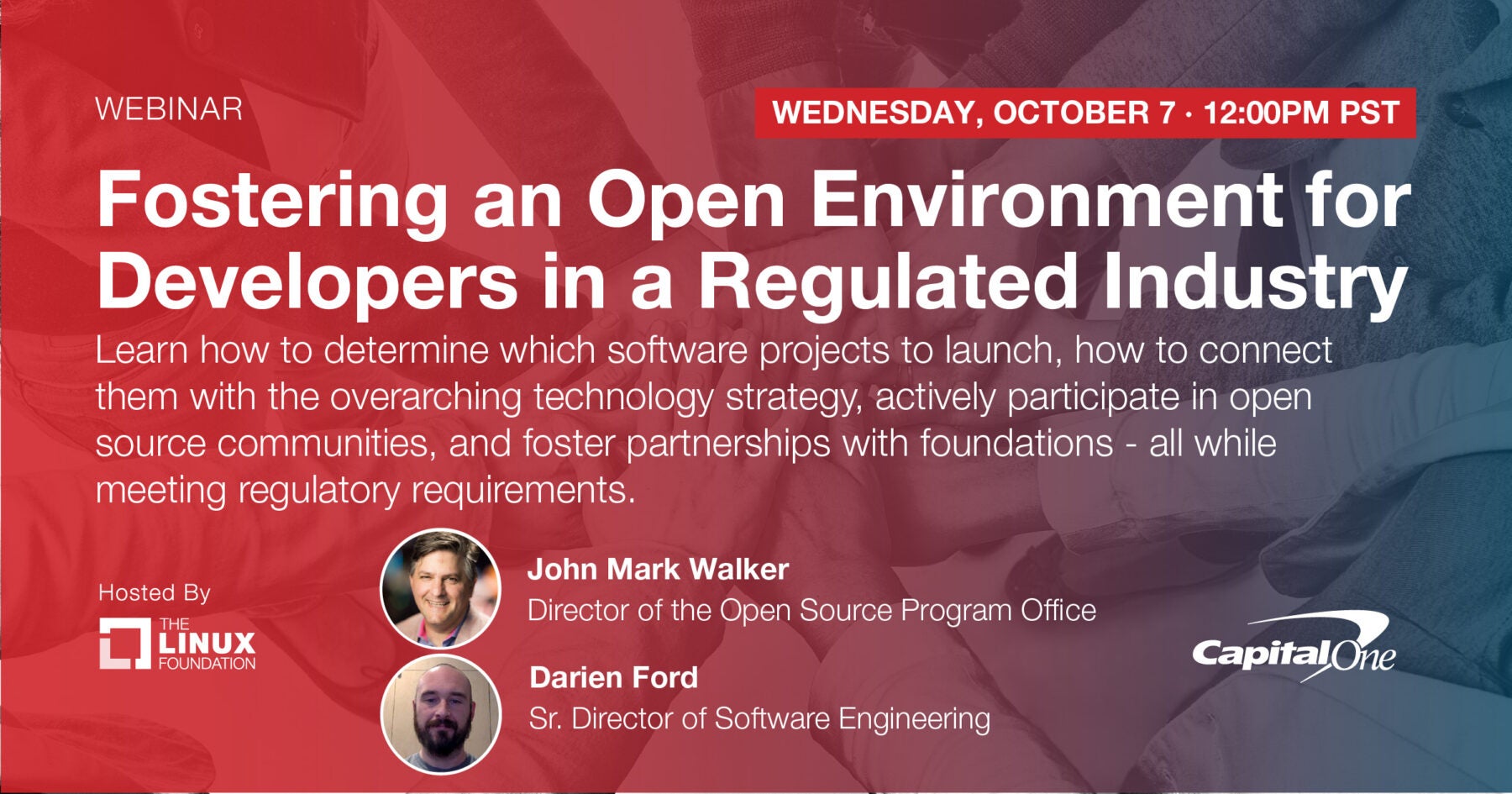 Resource Management in Kubernetes: Navigating the Waters to Cloud Efficiency
Wednesday, September 16, 2020
9:00 – 9:50 am PST
Correctly provisioning Kubernetes resources is challenging. It is difficult to manage configuration options at scale, and understanding the impact of Kubernetes changes on underlying infrastructure can be borderline humanly impossible. How can you run containerized applications while dealing with the complexities of managing multiple resources needed for environments?
Speaker:
Ofer Idan, CTO, Carbon Relay
Learn More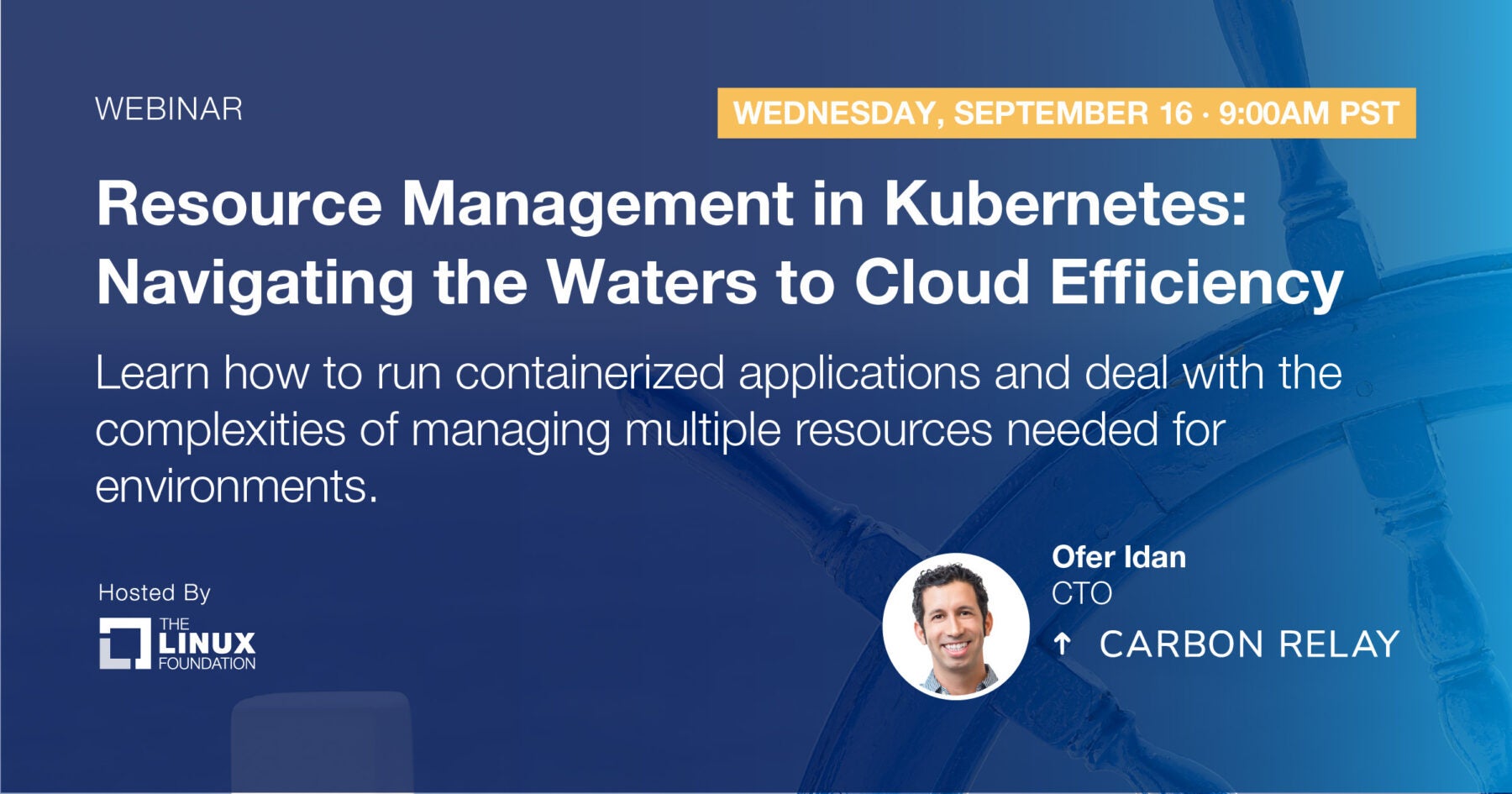 Unlocking the Power of Flash with Open Source Software-Enabled Flash™ Technology
Wednesday, August 26, 2020
11:00 – 11:50 am PST
It's time to align how flash storage works with applications and the needs of hyperscale environments. This webinar will discuss the problems facing hyperscalers, real-world hyperscale requirements, and the solution that brings control of flash to the storage developer.
Speaker:
Rory Bolt, Principal Architect & Sr. Fellow, KIOXIA
Learn More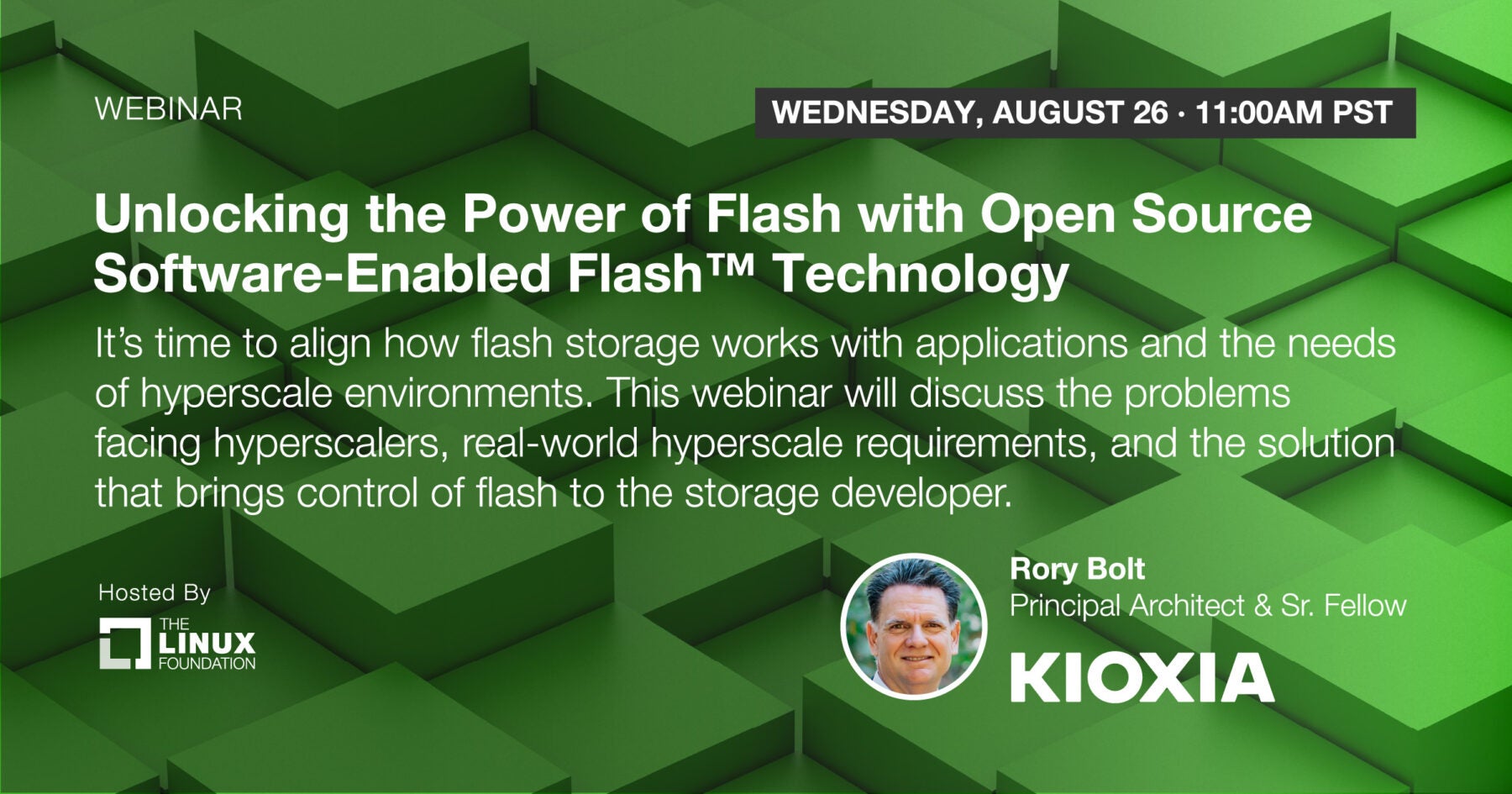 Keeping an Eye on Your Node Apps
Thursday, August 20, 2020
11:00 – 11:50 am PST
Node apps get shipped as a single instance or in the metric tonne load; they are officially everywhere. When building and debugging them we're used to sending direct to console, a stream, or even a log file, but what about their performance and status at scale?
Speaker:
Mike Elsmore, Developer Advocate, Logz.io
Learn More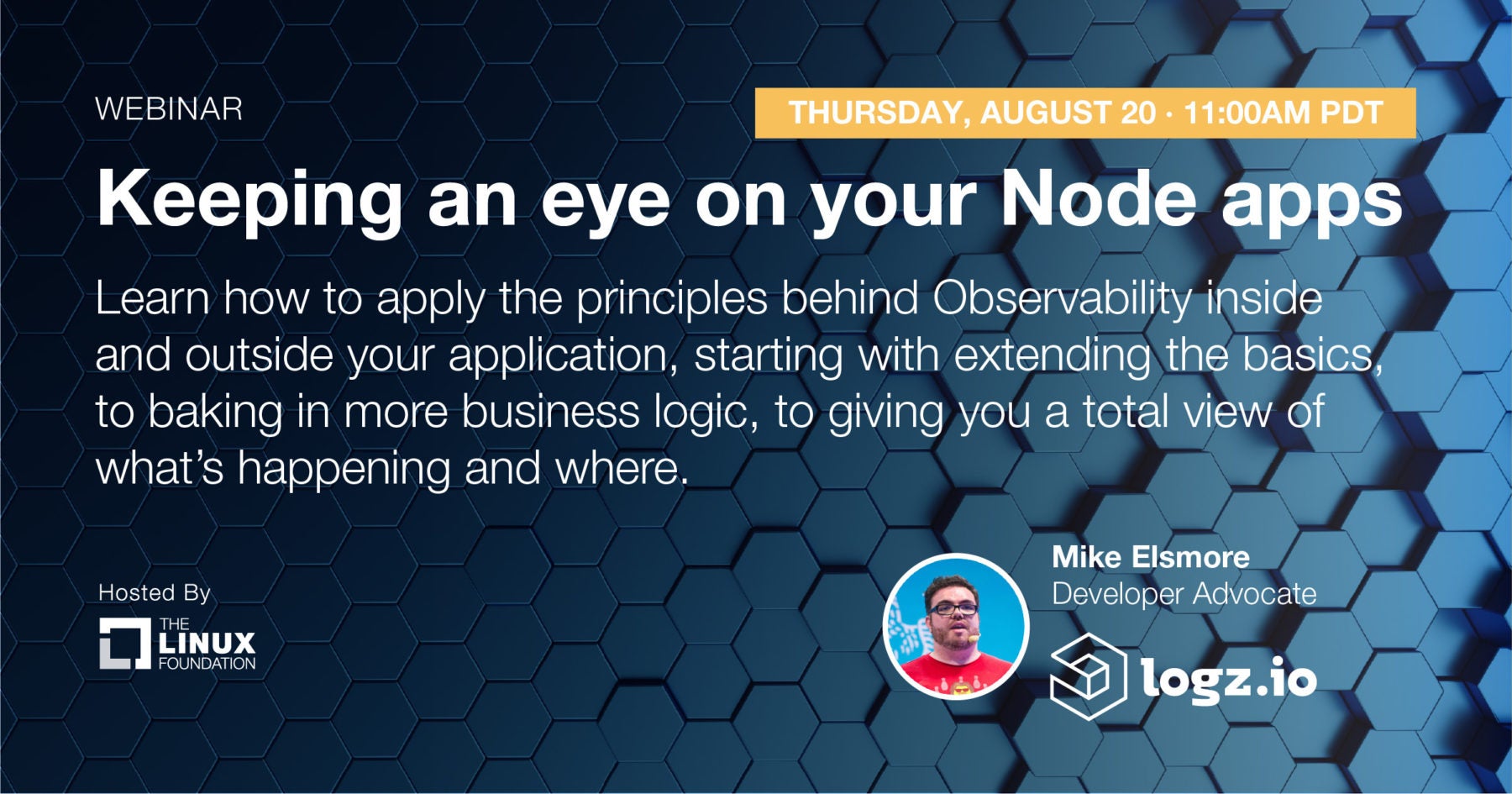 Privacy Tech in A.I. Model Building
Wednesday, August 19, 2020
10:30 – 11:20 am PST
The pandemic has accelerated the adoption of A.I. across sectors from finance to healthcare. How can we use the richness of datasets, while protecting the individuals and communities they belong to?
Speaker:
Frederick Kautz, Head of Edge Infrastructure, doc.ai
Learn More